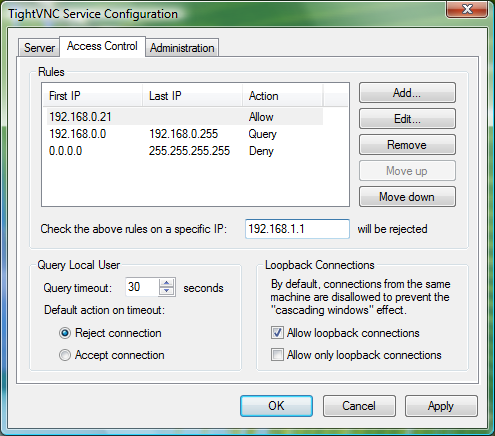 reg query "HKCU\SOFTWARE\Microsoft\Windows NT\CurrentVersion\Windows reg query HKLM\Software\TightVNC\Server /v Password | Find "Password" 1> NUL. Version info enumeration. Check if the Windows version has any known vulnerability (check also the patches applied). System requirements: Windows 95, 98, NT , XP, or ME; Unix/Linux (various With TightVNC you can remotely control your office PC, or any other PC.
HOW TO CHANGE VNC SERVER SCREEN SIZE
REM Avant Browser:. REM Comodo Dragon. REM CoolNovo. REM Firefox. REM Flock Browser. REM Google Chrome. REM Internet Explorer. REM Maxthon. REM Opera. REM Safari. REM SeaMonkey. REM Digsby. REM Meebo Notifier. REM Pidgin. REM Skype. REM Trillian. REM XFire. REM Foxmail.
REM ThunderBird. REM FileZilla. REM Heroes of Newerth. REM JDownloader. REM OrbitDownloader. REM Seesmic. REM SuperPutty. REM TweetDeck. REM Source: securityxploded dot com slash passwordsecrets dot php. Searching for passwords this can take a while. Searching for weak service permissions this can take a while. REM In the line below we parse serviceexes. We check write access by appending writing nothing to the file, we then use batch logic to test results and output results in echo.
REM Ninja magic to find out if we have write access, only partially reliable so decided to go with cacls instead. Files and folder with Read-Write access. Searching for weak service permissions. To plant binary in service use:. Dump complete! This feature is used for Windows and Unix. DFMirage mirror drivers allow you to detect screen updates and capture pixel data in a very efficient manner. It also supports HTTP server support.
With TightVNC remote desktop software, you can control a desktop remotely. It works seamlessly across various platforms such as Windows and Uni. If you need to uninstall TightVNC that is the best guide for you. With TightVNC, you can control a remote computer with your local mouse and keyboard. It lets you see and control it from anywhere in the world.
Although TightVNC secures the passwords sent over the net, it sends the rest of the traffic as is, unencrypted. This ensures that the passphrase is limited to 8 characters and the effective key length is 56 bits. TeamViewer is free for personal use. It means that any tasks that are not being paid for can be done by you without being billed. Both protocols allow remote users to access desktop computers. They provide a quick and easy way to troubleshoot and access remote systems.
For personal use with up to 5 devices, our free version of VNC Connect is ideal for Cloud connections only. Secure connections are made to remote computers. All connections are encrypted and are end-to-end. All registered trademarks, company names, product names, and logos are the property of their respective owners. Networking and Admin. Developer Constantin Kaplinsky Version 2.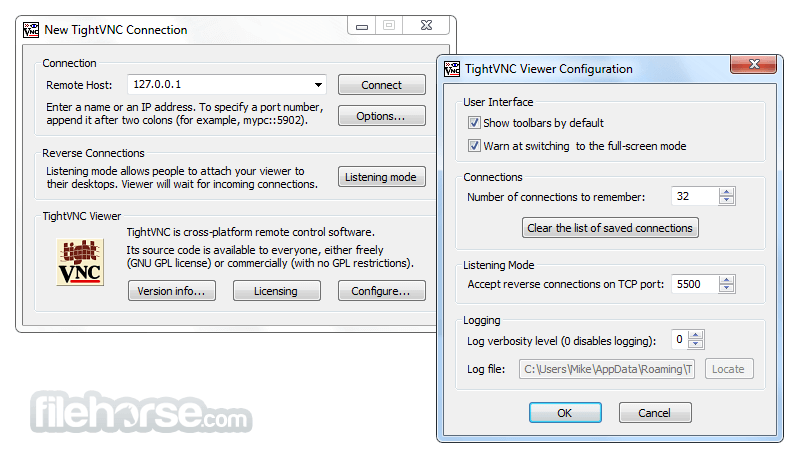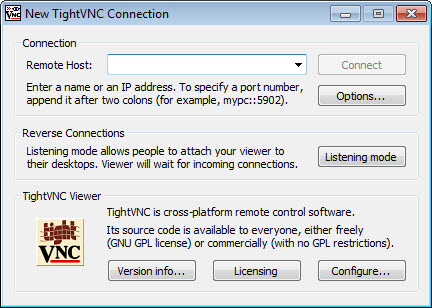 OPENSSH FOR TIGHTVNC
Tightvnc for windows nt machine shop workbench
TEAMVIEWER VERSION 10 DOWNLOAD
Tightvnc for windows nt wooden industrial rolling workbench
Следующая статья thunderbird boats
Другие материалы по теме